De Voort Advocaten | Mediators

Excelling together
mr. Tim Delmée
Telephone: 013-4668831
E-mail: t.delmee@devoort.nl
Position: Lawyer and Partner
Fields of expertise:
Focus areas:

Contract law and law of obligations
Tenancy law and rent collection
Purchase and sale of real estate

Secondary positions:

Member of the Board of the De Voort Advocaten partnership
Member of the Vereniging van Huurrecht Advocaten
Member of the Vereniging van Vastgoed Juristen
Member of the Vereniging van Appartementsrecht Juristen
For other secondary positions and publications see below on this page.
To Tim, fitness and balance in life are preconditions for achieving success. Having many entrepreneurs as clients, he meets like-minded people in them: people who do not wait things out but take action instead. Tim feels that the depth of the confidential relationship he builds with his clients as a result of that, is the best part of his job.
Tim has a winner's mentality. He played first-division hockey with HC Den Bosch and knows what it's like to perform at the highest level every day. At De Voort Advocaten he continues this performance, but on a more mental level. Discipline and drive, they are running through his veins.
This approach to his work is also a part of his private life. His wife and four children are most important in Tim's life. In addition to that, daily high-intensity sports activities are high on his agenda.
---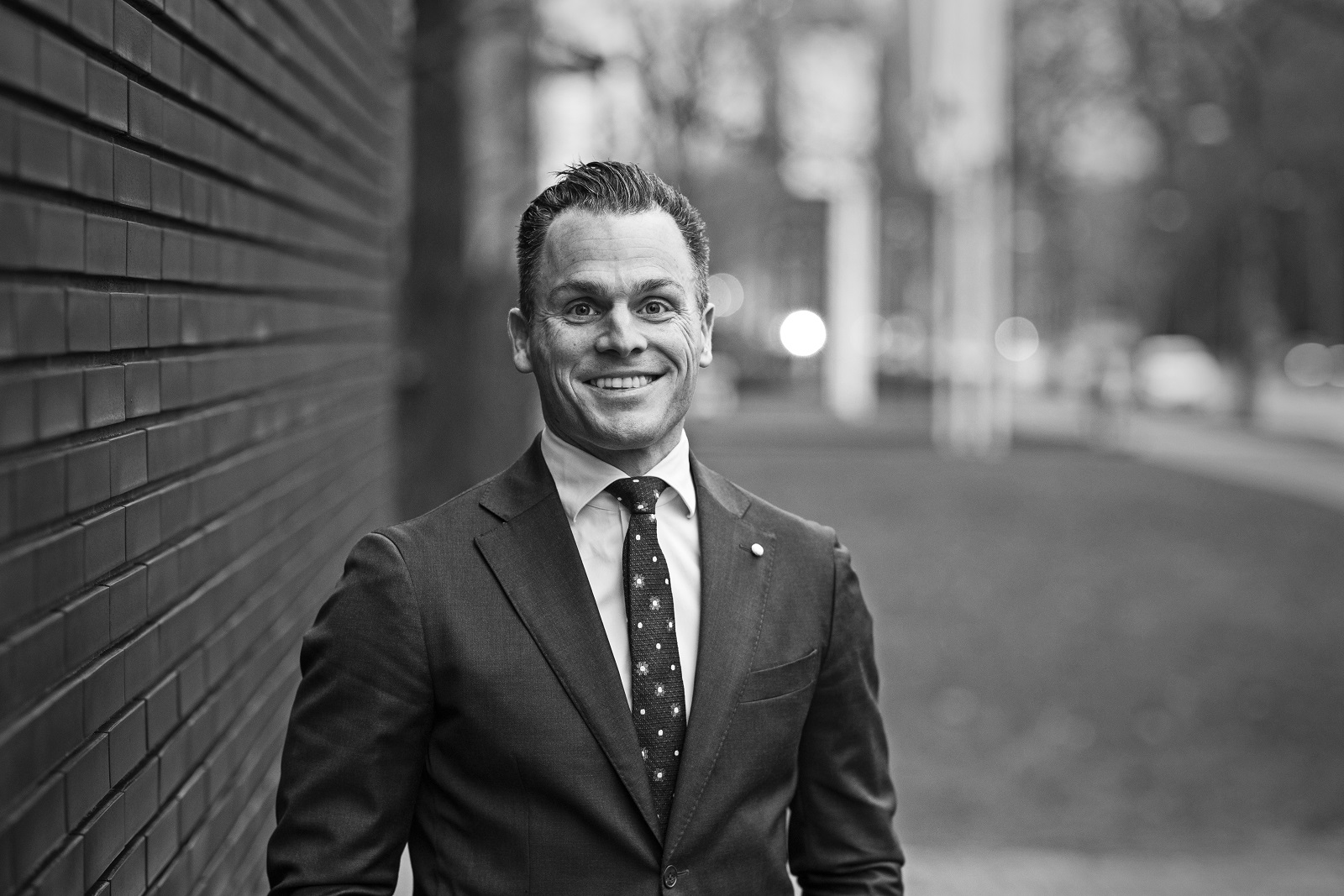 ---
Other focus areas
Project development

Real estate investment

Real estate law

Associations of Owners law
Other secondary positions
Member of Box 11 Business Club Willem II

Member of Business Club Tilburg Trappers

Member of JCI Hart van Brabant

Member of HC MEP

Member of Business Club HC MEP

Former board member and secretary of Beste Ondernemers Visie 2020

Former board member of Beste Ondernemers Visie 2019

Former board member and secretary of Stichting Tophockey HC Tilburg

Former board member of Sponsorcommissie HC Tilburg

Former board member and secretary of Young Business Club Willem II

Former member of Young Business Club Willem II

Former member of JCI Dommelland

Former chairman of Boxtelse Ondernemerstrofee 2012 and 2014
Details
National hockey champion with Den Bosch Men's 1 in 1998 and 2001

Winner of Euro Hockey Cup I with Den Bosch Men's 1 in 1999

Winner of Euro Hockey Cup II with Den Bosch Men's 1 in 1998 and 2001

European Hockey Champion with the Dutch national team 18 and under in 1999

European Hockey Champion with the Dutch national team 16 and under in 1997